NEWS : Discover our business offers on our brand new website > nomadkitchens.fr
A true culinary roadtrip !
Since 2016, the Lyon Street Food Festival brings together all generations around a unique recipe : Food, Culture, Music and Party!
Every year, around a hundred chefs, a hundred staff, fifteen or so artists and thousands of festival-goers are ready to set the festival on fire… All come together to make the heart of the festival beat !

It's very simple, the festival takes place over 4 days and opening hours vary according to the day ! Admission is at a very low price to have access to a maximum of activities and concerts. On the catering side, you will have the choice between starred chefs, food trucks, bar, BBQ, and many others to treat your taste buds.
This festival aims to open up the frontiers of gastronomy by offering its audience a perfect balance between destinations and chefs that we challenge to leave their comfort zone and their usual kitchens for the street in order to offer festival-goers live recipes, accessible to all !
You can find out more by consulting the practical info page.
3 reasons to come and see us…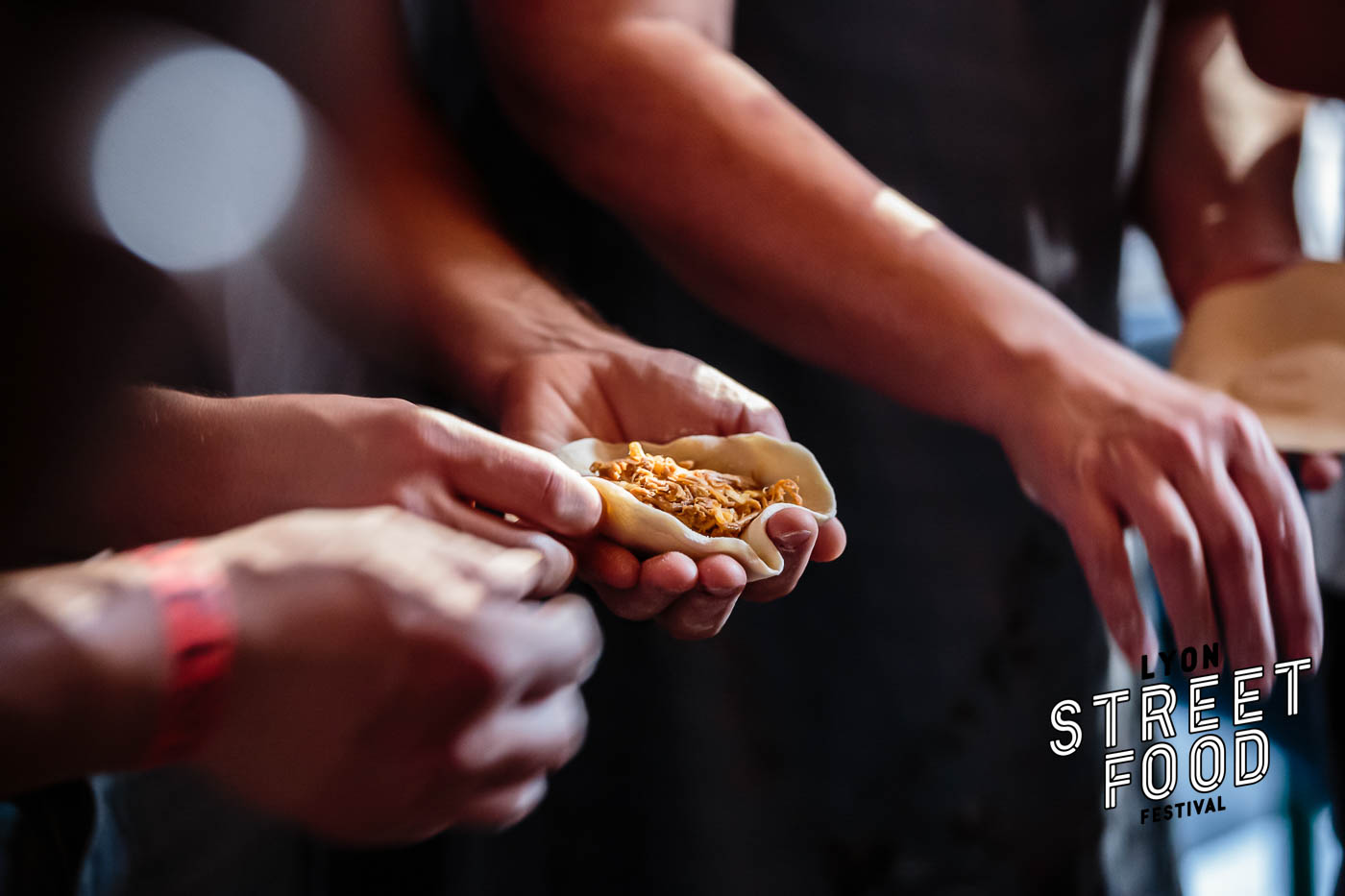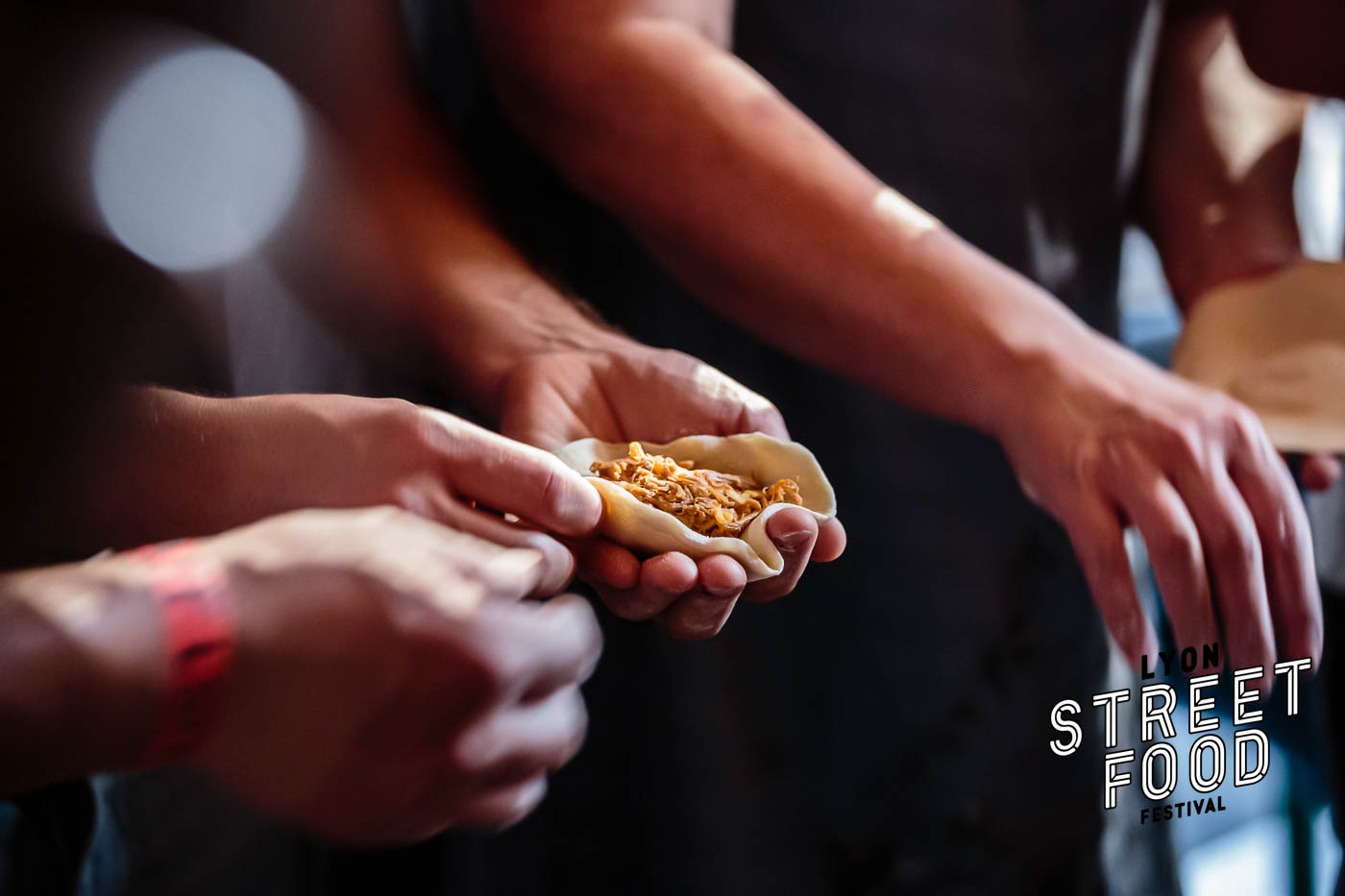 #1. A UNIQUE OPPORTUNITY !
As a temple of gastronomy, the Lyon Street Food Festival does offers a unique opportunity to meet chefs from very diverse horizons: starred chefs, street food artisans, Meilleurs Ouvriers de France, emerging cooks, talented bistronomes or big names in gastronomy. All are challenged by street food and available to share their know-how with festival-goers !
A unique opportunity to try dishes made by great chefs, to learn and meet top chefs from France and elsewhere!
The LSFF is also about traveling and being inspired by several destinations around the world, while staying in Lyon! Magical isn't it?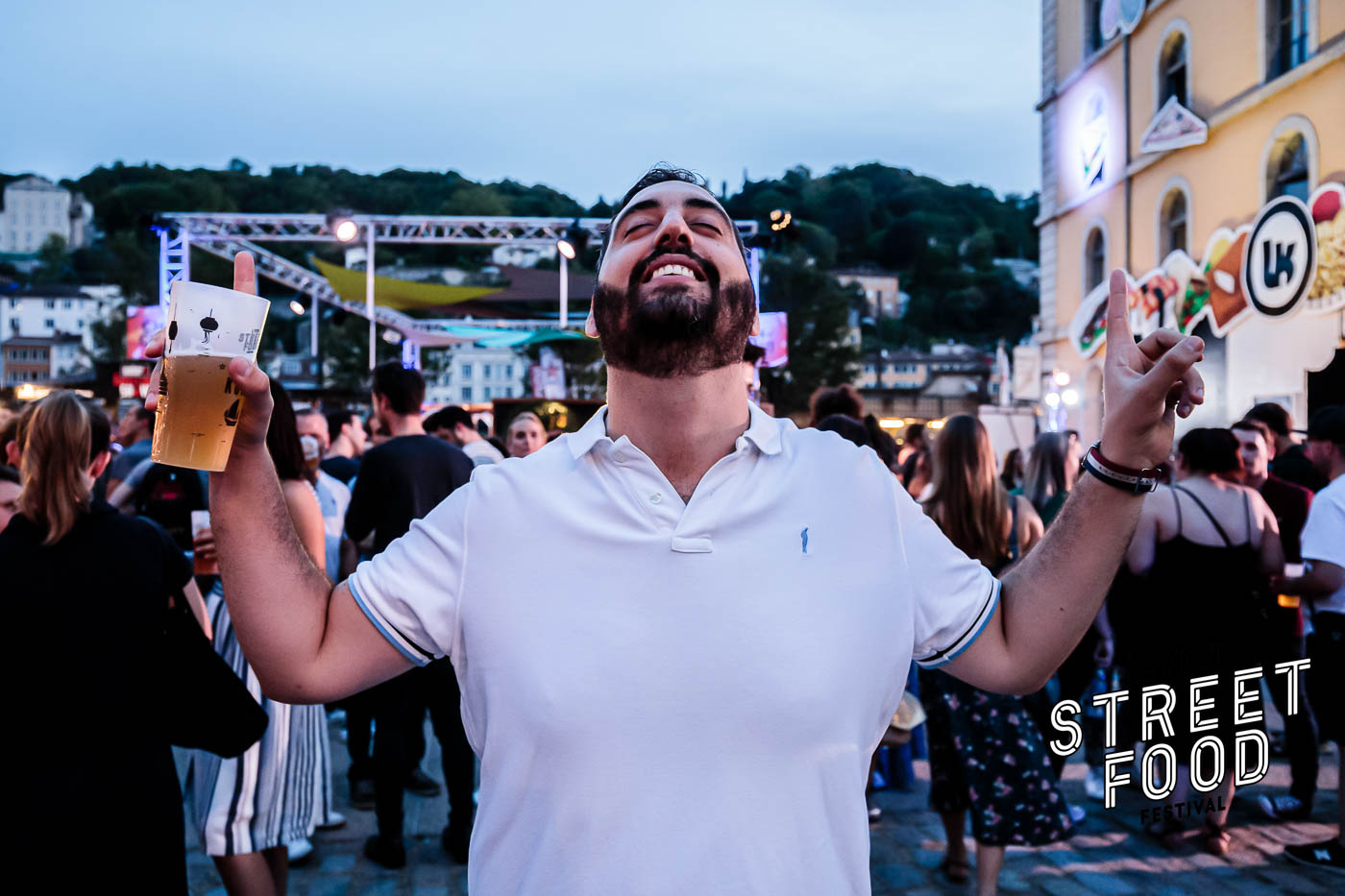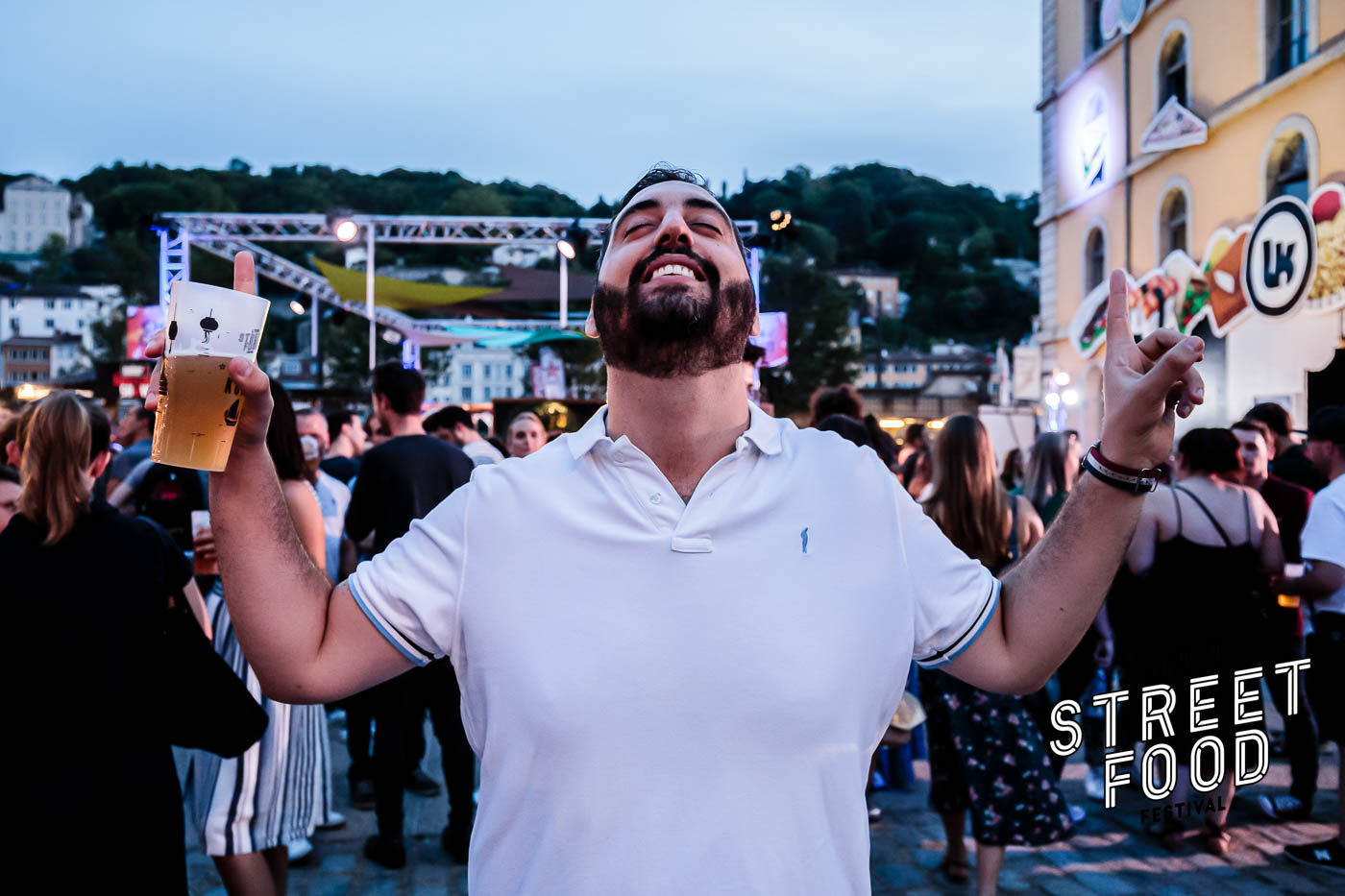 #2. A MOMENT OUT OF TIME !
The LSFF is a crazy weekend to come and chill out with family and friends around the world cuisine! The opportunity to enjoy different culinary, musical and artistic worlds in one place. A crazy place for a giant party with a crazy atmosphere and a communicative cheerfulness on every faces crossed !
This is the place to be for cooking enthusiasts who want to learn and exchange about their passions! It is also the place to discover new musical styles or new artists, to meet, share unforgettable moments and open up to new cultures !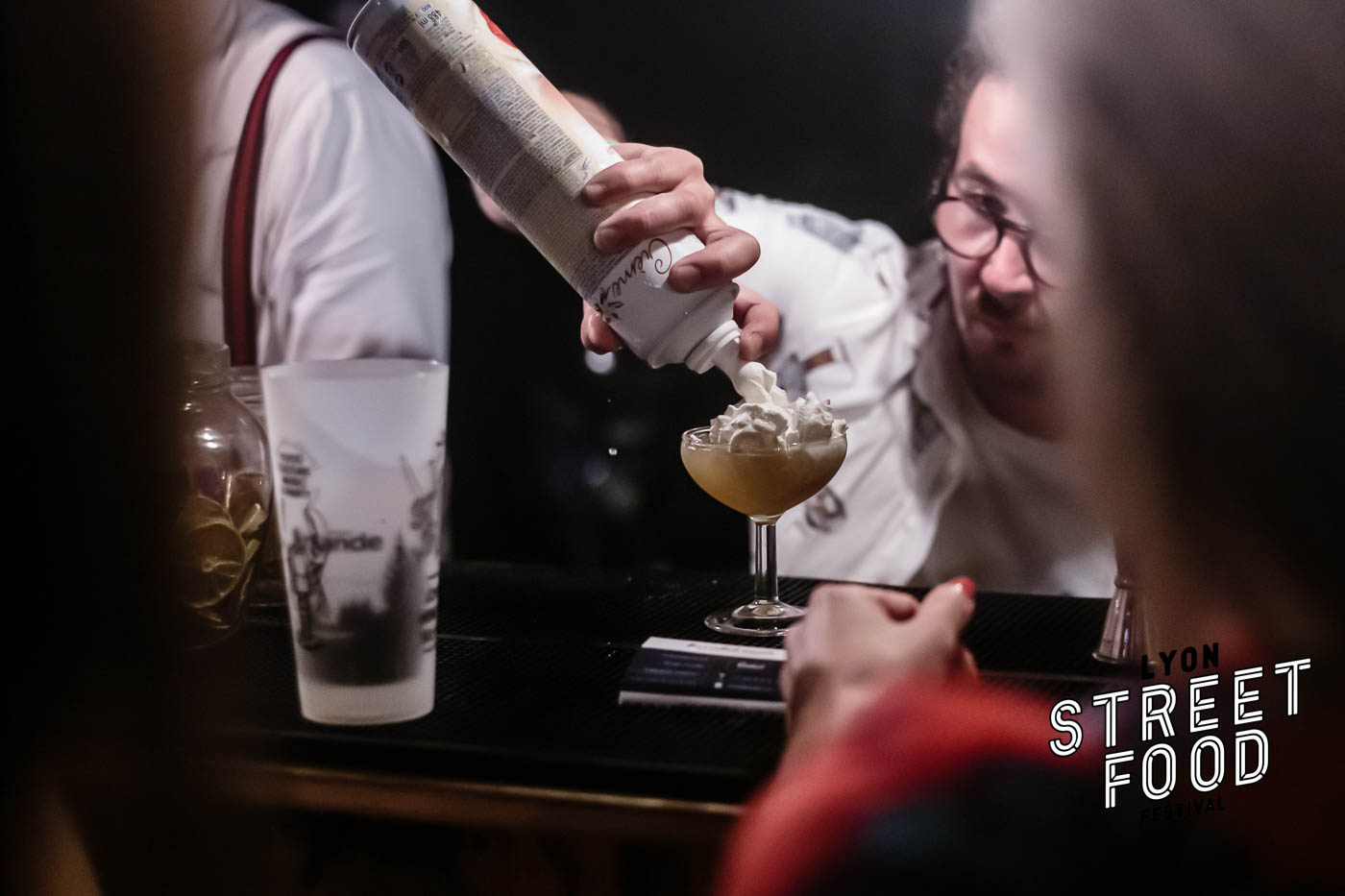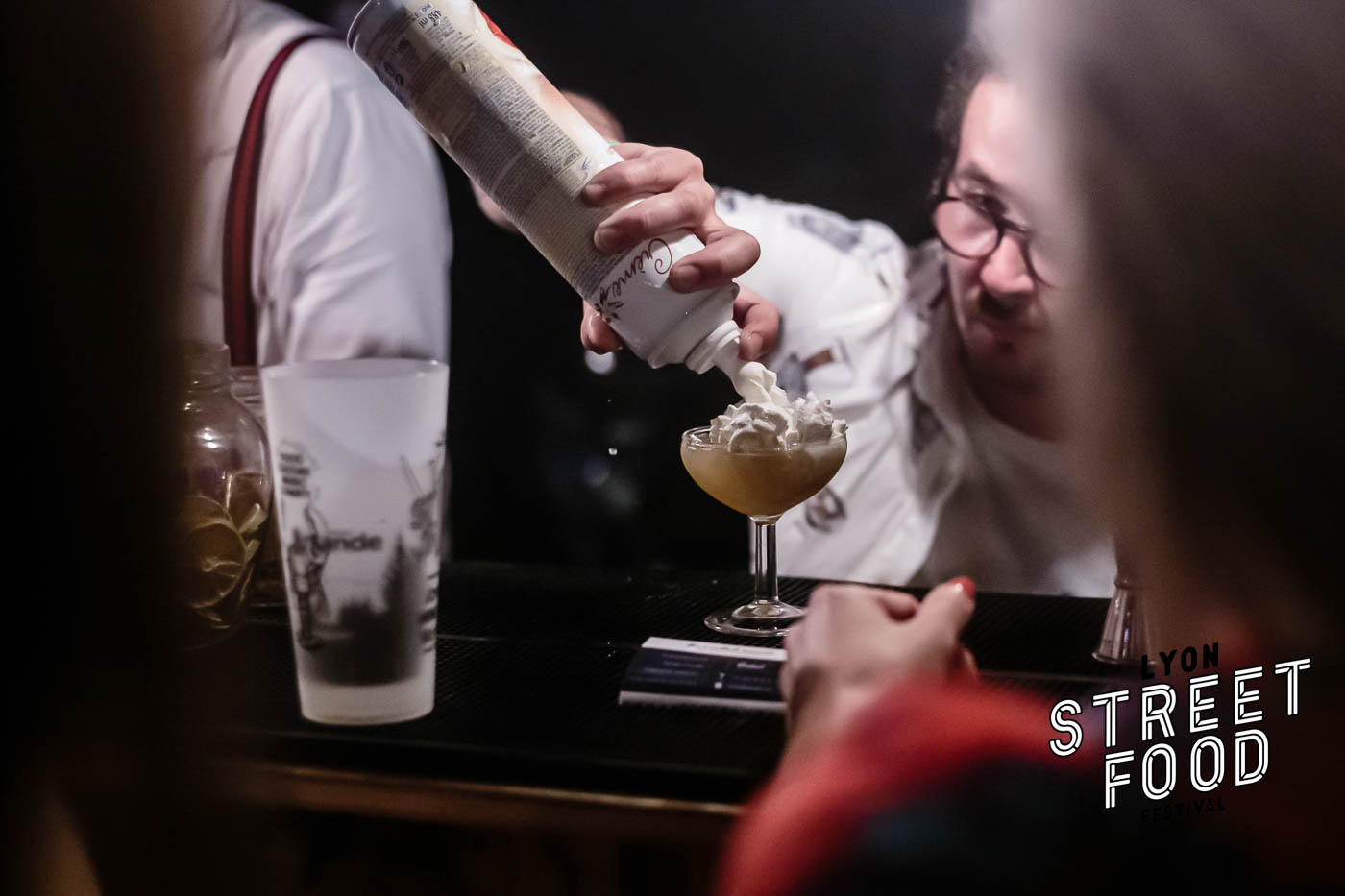 #3. A CUSTOM MADE PROGRAM !
Every year we concoct a program with very good care to delight young and old alike. It's up to you to pick and choose what you like and what your appetite tells you in our (large) programming!
A multitude of booths and activities present on the festival allow you a new route each day and thus a completely different experience according to your desires, your tastes and your moods!!!
At each new edition, we select, for you, artists from all horizons and imagine new spaces to offer you more culinary and artistic discoveries.
THE FORMER FAGOR BRANDT FACTORIES
After years of hosting a white good industry, the former Fagor Brandt factories are now opening their doors to three flagship events on Lyon's cultural scene ! The Lyon Street Food festival completes this trilogy preceded by the Nuits Sonores and the Biennale d'art contemporain.
This venue, steeped in history, allows us to rethink the entire festival organization in new spaces and thus enhance the experience of our festival-goers who will have the chance to stroll through the alleys of this emblematic venue.
These former factories fit perfectly into the festival's DNA by reinforcing its street and offbeat image. Ideally located in the heart of Lyon in the Gerland district, this new location is perfectly served by two Tram lines as well as the metro line B. A great way to welcome you in the best way possible by facilitating all your travels !
AFTERMOVIE 2019 – RELIVE THE EXPERIENCE IN VIDEO.